Over the past few months, I have become increasingly conscious that my blog entries, and my Facebook posts in particular, have become a little, well, Isaac heavy.
I think I can be excused for this, to an extent, because Isaac – as should be perfectly clear by now – is a seemingly endless source of comedic material. For example, last month alone, he:
Determined that cows eat sausages;
Caught a Daddy longlegs at school, gave it to a girl in his class as a gift, then 'meditated for a while thinking about donkey poo';
Decided he wants to 'save all the trees', because if he doesn't, he might run out of paper for drawing, and that would be far worse fate than any resulting lack of oxygen;
Fell in love with his own toes and decided he would quite like to marry them one day;
Drew the following rather unflattering portrait of me:
Walked to school with his arms inside his coat, insisting I hold his empty sleeve all the way there, only for me to discover that he was sticking a lone finger out from underneath the coat, so everyone passing us thought he had his knob out;
Wrote his first ever love song, which went a little something like this:
Ah, love you
Oh no
Oh no, yeah, yeah
Oh no
Oh no, yeah, yeah
Yeah, oh no, oh no
Oh no, yeah, yeah.
Wrote an angry note to my wife and I, which he penned with such rage and fury, he then couldn't read his own handwriting;
Drew 'Zog The Evil Rabbit', complete with 'male genitals mouth', nipple tassels, and rather excessive public hair:
Punched me in the leg for no apparent reason, then apologised with the excuse 'I thought you were Ollie'.
And that was just his top ten in September (I know, because I've been back through my Facebook posts for the month). In short, the kid is one unpredictable little bundle of totally fucked up.
But, every so often, he can be the sweetest child in the world. As I posted on my page last weekend, I took the boys to the cinema for the day (so that my wife could work on her MA in peace), but knowing I was feeling dreadful, he asked her to pop to the local shop while we were out to buy 'a chocolate bar the size of his head' to cheer me up.
And, if that were not cute enough, who can forget the time he drew a face on his hand before leaving on the school run, and when questioned he explained to me that it was 'Mr Hand', who he likes to talk to at school sometimes when he gets lonely.
*sniff*
Bugger. I was supposed to be starting this week's entry by apologising for my blog posts and Facebook page being so Isaac-focused of late, and I've just – rather ironically – wasted one-third of my (self-imposed) word count writing about him. Worse, I have completely neglected to mention my first-born child, Ollie (well, I guess I referred to him once, but only in the context of Isaac twatting me in the leg thinking it was him).
Poor Ollie doesn't get a look-in sometimes (and I mean that purely in the sense of my online persona, it's not like we neglect him at home…. much), but that's only because he doesn't possess the sheer, unadulterated quirkiness of Isaac. He has his odd moments, like all kids, but he has never once pretended to be giving birth on the classroom floor at school – to our knowledge – and I doubt he would randomly start talking Spanish when asked what he did at school that day (when he hadn't studied any Spanish at school that day – or, indeed, ever).
So, in an attempt to redress the balance (not that either of my boys give a flying fuck what I write about in these blog entries, because I tend to use phrases like 'flying fuck', which means they aren't allowed to read them), this week's entry is all about Ollie. Well, from this point onwards, anyway. He may not ever read these words, but I'll feel better knowing I have devoted some online attention to him for a change.
Here goes, then….
Ollie is a right mardy little knobhead at the moment*
(*that may very well be the most northern thing I have ever said in my blog, so for any southern – and, indeed, foreign – readers among you, I shall translate: 'Ollie has been something of a grumpy little nuisance of late.')
The thing is, like any child Ollie is prone to mood swings, but my wife and I have noticed that, particularly over the last month or so, he has restricted himself to swinging purely between 'sulky little twat', and 'stroppy little twat'.
In Ollie's defence, we put some of his current vileness down to lack of sleep, because he and Isaac still share a room – and, as most of you know, Isaac is the Nocturnal Prince of Darkness, who seldom succumbs to his subconscious netherworld until he is fully satisfied that everyone's evening has been suitably ruined. But that cannot be the only reason.
Funnily enough (and I use the term somewhat ironically, bearing in mind what follows is not funny in the slightest), a couple of weeks ago one of the mums at football training mentioned that her son is exactly the same at the moment, and there followed a general murmur of agreement among the parents gathered by the side of the pitch, to the extent  that everyone was encountering the same behavioural downturn with their own son.
At which point, the same mum explained that, in her view at least (and she is a teacher, which does lend some weight to the suggestion), our boys are going through the early stages of [gulp]… puberty.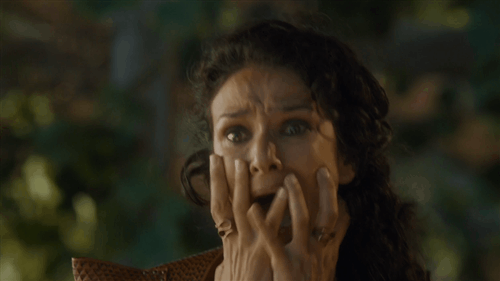 Now, bearing in mind I was cradling baby Ollie in my arms what feels like a few months ago, I am NOT ready for puberty just yet (and I refer solely to Ollie going through 'the change' here, as I have been fully developed myself for at least two-and-a-half decades now, with everything dangling and hairy as it should be), but if Ollie is developing into a man early – or, at least, earlier than I recall it happening to me – I can only hope he will emerge the other side equally early, and we're not looking at suffering these mood swings until he is about fifteen. If that happens, then by the time Ollie is a fully-formed bloke, Isaac should be well into puberty himself, and I'm not going to get any respite until around 2030 (the year, rather than 8:30pm).
Worse, puberty not only means all the uncomfortable conversations I will have to have with Ollie over the next few years (because my wife and I agreed, prior to becoming parents, that she would have 'the chat' with any daughters we might produce, but I was responsible for the boys – and then she knocked out two sons just to fucking spite me), but if he is anything like me – and just look at him, he is exactly like me – then it could very well be a miserable period in his life. A terrible thought, bearing in mind he's a grumpy little shit already.
If nature takes its course with him, as it did with me during most of the 1990s, he has chronic acne and his voice breaking to look forward to (not that it took a decade for my voice to break, you understand), and this will all happen at precisely the same time he suddenly decides girls are actually pretty awesome, rather than 'disgusting' and to be avoided at all costs (I've always thought it unfair that we humans become sexualised when we are at our least attractive stage of life).
I only hope he doesn't face the endless bitter rejection that I faced throughout my latter teens (although, if any of the girls who rejected me at school / work / university are reading this – and there are plenty of them out there, so the odds of at least a few stumbling across these words are pretty high – then consider this: you could be married to the sixth most popular blogger in the whole of Sandbach now, so there).
It's not all bad news though, because if Ollie's development does take a similar path to my own, then it is simply a waiting game. If he perseveres, one day the acne will fade, the facial hair will become less sporadic, and he should be blessed with a monstrous 'middle-wicket' for the remainder of his life – winky face*.
(*I should clarify here, I haven't worked out how to insert emojis into my blog entries yet, just in case anyone assumes I call my penis 'winky face', or, worse, that I occasionally draw an eyes, nose and mouth on it…. which I only did once. It's actually called 'Monty Bojangles', and isn't that impressive if I'm honest.)
Anyway, when that day comes, Ollie will hopefully find a girl who loves him for who he is (assuming he hasn't bored her to death with football talk in the meantime), and he will ultimately be far happier as a result, with puberty a distant – yet harrowing – memory.
I just hope all of this happens quickly, though, as I can't take much more of his fucking sulking.
Thanks for reading x