What follows, is the concluding chapter in a trilogy of blog entries about our recent glamping holiday in the New Forest. If you haven't read the first two installments, then you had better catch up using the following links, and the rest of us will have to wait until you get back….
https://middlerageddad.com/2019/08/02/dont-let-the-bed-blogs-bite-part-i/
https://middlerageddad.com/2019/08/09/dont-let-the-bed-blogs-bite-part-ii/
Up to speed? Good. Let's see how the trip concludes….
***
Sunday 28th July 2019
My decision to leave the containers of left-over Chinese takeaway next to the sink last night, rather than wash them up, turned out to be a bad idea. Not because we were suddenly infested with bugs and woodland creatures (even though, by all accounts, we were), but because I awoke this morning to my wife's scowling face, which she usually reserves for those occasions when I've really fucked up.
"Why did you leave the takeaway containers next to the sink last night?"
"Erm, partly because I was tired and lazy, but mostly because I thought if any bugs came in, they might be tempted to eat the leftovers rather than my dangy bits."
"Well, just so you know, I got up in the night to look for the bite cream, because I've been attacked again, and in the dark I accidentally put my hand on your sticky beef…… why are you sniggering?"
"You said you put your hand on my sticky beef."
"You're a fucking idiot."
"I know."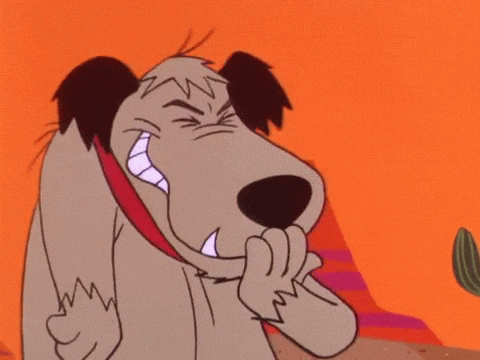 Following a quick breakfast (ate mostly in silence), I decided it was about time I braved the communal shower block – because, after two days of glamping, not to mention a beach visit on a hot summer's day, I didn't want to end up smelling worse than the farm animals just down the lane from our lodge.
Having gathered only the bare-essentials (shower gel, shampoo, towel, hairbrush, body butter, exfoliating cream, rape alarm), I headed off through the forest and down the country lane – bidding good morning to the goats, sheep and pigs as I passed.
When I arrived at the shower block, any relief I experienced at the discovery that there were two individual showers, both with locks on the doors (rather than, for example, a shed containing one of the owners armed with a hose and menacing grin), was overshadowed by the subsequent realisation that neither of the windows were frosted glass. This meant that anyone of my height or taller (or, indeed, any local pervert with a chair/ladder/trampoline at their disposal), could quite easily observe my ablutions.
Not to be dissuaded (I really needed a shower), I convinced myself that, if I faced the back wall of the cubicle at all times, then at worst it would only be my arse on view (or, heaven forbid, online), rather than the infinitely more-embarrassing prospect of my 'gentleman's sausage' making it's debut on http://www.glampingshowercam.co.uk (don't click the link, I made it up – I hope).
Facing the back wall at all times posed a problem, however, as it transpired the shower only had two settings, which it fluctuated between regardless of whether I moved the dial or not: boiling hot or freezing cold. As a result, I spent more time spread-eagled against the wall like I was being hosed down in prison, trying to avoid having my skin frozen/burnt off, than I did actually washing myself.
***
Our plan for today was to take Isaac to Peppa Pig World, as he has been begging us to for ages, despite the fact he hasn't watched the programme in years, and has actually been twice before (even though he claims he cannot remember either occasion). In fairness, our first visit was when he was only two months old, so I'll allow him that particular memory-lapse, but the last time was only a couple of years ago.
Nevertheless, he thoroughly enjoyed himself, and I honestly don't think I've ever seen him as happy.
The weather was again glorious, which meant that, aside from going on all the rides, the boys also got to play in the water park for an hour to cool down – while I consumed not one, but two strawberry milkshakes from 'Daddy Pig's Big Tummy Café'. I don't care if I looked manly or not (I almost certainly didn't, as I never look manly anyway, so I doubt a large pink drink with a straw improved my ruggedness), I would genuinely consider moving down here for those bad boys.
As Isaac has no patience whatsoever, he immediately struggled with the concept of queuing for rides, and my wife had to distract him for the duration of each. On one particular ride, she challenged him to a game of 'I spy', but when she spotted 'something beginning with F', and Isaac looked towards an overweight lady and shouted 'is it FAT?', we decided to try silent queuing for a bit instead.
It was only as we approached lunch, and I started subconciously scratching my arm in a queue, I realised I have been bitten quite badly (presumably overnight), so any smugness/relief I had previously enjoyed at avoiding the insects in our lodge, was immediately replaced with genuine sympathy for my wife's suffering thus far, together with even greater self-pity.
Before leaving, there was just enough time for us to try a few of the bigger rides in the main Paulton's Park site and, unsurprisingly, Ollie was scared by most of them – whereas Isaac was utterly fearless (and now wants me to take him to Alton Towers so he can go on Nemesis).
By the time we arrived back at our lodge this evening, the bite on my arm had become unbearably itchy and sore, so I have covered it in cream (insect, not clotted or whipped) and I only hope it gets better by the morning.
(addendum: little did I know at the time, the bite would later become infected, necessitate a visit to hospital on the first night of our main holiday in Northumberland, and still be irritating the hell out of me as I typed up my diary notes nearly three weeks later).
I'm now so scared of being bitten again (I have this evening discovered two more on each arm, one on my shoulder, one on the back of my neck, and three on my throat – which means I'm not shaving any time soon), I just prolonged my pre-bed wee for far longer than would be medically advisable – to the point I developed stomach cramps.
When my wife questioned why I was doubled-up on the sofa, and I explained that I didn't want to go to the toilet in case I was bitten on the unmentionables, she offered no sympathy whatsoever, and merely suggested that, not only would the offending insect need to have an incredible aim to strike such a small target (bitch), but the worst of the side-effects would be some mild swelling, and this doesn't usually bother me in that particular region. Charming.
In the end, I did manage a quick visit to the toilet (when the urge/pain became unbearable), which I achieved while wafting my hands around in front of me to hopefully keep any hungry little critters away from the baby-maker (while being extra careful not to stray too close to the stream, lest I accidentally piss on my own hands). And, I now have to admit, urinating by candlelight does have one advantage: if I stood close to the lantern while 'exposed', the shadow I cast on the opposite wall was rather impressive to say the least. I looked like a fucking tripod.
Monday 29th July 2019
Well, I think (and I use the word with some hesitation), my wife and I avoided any further bites last night – presumably because we both wore trousers and jumpers to bed, which also had the added benefit of us losing about three stone in sweat – but the ones we do have are becoming unbearable.
We're essentially now taking it in turns to berate each other for scratching, and I suspect – if it were not for the fact we are heading home today, and I have a lot of driving to do – we would genuinely consider taping oven gloves to our hands to prevent this (we get a lot of our ideas from Friends).
Having packed the car, I went to settle up with the 'honesty shop', and had the misfortune of bumping into Becky (real name, Vicky):
"Going home today?"
"Yes, just settling up, then we'll be off."
"Enjoyed your stay?" [asked with no sincerity]
"Loved every minute." [replied, with similar insincerity, while scratching the most aggressive bite on my arm]
"Good. Just add up what you owe, and there's an 'honesty jar', which you put in your money and take any change you need."
"Oh, is that what 'honesty jar' means? I assumed you were after our darkest secrets. Good job I didn't share that time I put on one of my wife's dresses and insisted she call me 'Susan'!"
"Excuse me?"
"Never mind."
***
Well, we're home, but we decided to detour via Stonehenge on the journey, as Ollie has wanted to visit for a while (he studied it at school, and obviously shares his mother's love of history). Plus, I suppose as far henges go, it's not bad.
As with most historical features in Britain (we have a few), the place was swarming with tourists when we arrived, and I was slightly (read: very) infuriated by the fact the queue for those with pre-booked tickets was actually longer than the queue for the disorganised chancers who had simply turned up on the day with no planning whatsoever. Look, if we don't punish these people with long queues, how the fuck will they ever learn?
Then, on the bus ride from the ticket office (I don't want to sound unimpressed or uncultured, but who would have thought a circle of rocks would be so popular that it requires a fucking bus transfer to get there from the car park?) I became intrigued by a conversation taking place next to me, between an American and a cockney:
American: "I hope we find out who discovered it."
Cockney: "Discovered it?"
American: "You know, the person who found the rocks."
Cockney: "They weren't discovered, mate, it was built."
American: "Built? You mean someone actually put the stones there?"
Cockney: "Of course it was built, mate, it's a henge, innit?"
I don't know who disappointed me more.
***
In summary, for a (mostly) free weekend away, we had a good time, but if you were to ask me if I would be dashing back to sleep outdoors in the New Forest any time soon, my answer would have to be a resounding 'Hell no'.
Thanks for reading x