Last Tuesday, our boys returned to school – Ollie into Year 5 (which, for anyone unfamiliar with the English education system, is the penultimate year before leaving for Secondary School), and Isaac into Year 1 (which, for anyone unfamiliar with the English education system, is the point at which you no longer give a shit).
Look, when your kids start primary school in the 'reception' class, even the battle-hardened among us, who have been there before with elder siblings, have a few concerns (even if, unlike the first time around, we care considerably less); but by Year 1, most parents have lost interest altogether. So long as your child doesn't set fire to anything, attack anyone, or use one of 'Daddy's Angry Words' when addressing a teacher, there's very little else which can go wrong.
Then again, most parents don't have an Isaac.
As you may have gathered over the last few years of my blog, Isaac is not like 'normal' children. Admittedly, I would argue there is no such thing as a 'normal' child, and any so-called expert who says otherwise is a moron, but even allowing for some variation between kids, Isaac is uniquely odd. It's one of the reasons we love him so.
As an example, Ollie recently tried to trick Isaac with the old 'What do cows drink?' conundrum (where the recipient is supposed to be fooled into answering 'milk' rather than 'water'), but Isaac – having paused only briefly – shouted 'Sausages!'
See what I mean?
Anyway, while we therefore had a few concerns about Isaac returning to school last week, the good news (for me) was that my wife will be doing the morning drop off on Mondays and Tuesdays this year, so the responsibility of escorting our youngest – and most untamed – child to his new teacher, was entirely hers.
As a side point, every single one of the teachers I have met at our boys' school is delightful (which is, in itself, rather worrying, as I don't think I could handle thirty little children every day without drinking heavily and calling at least one or two a 'fucking dickhead' every once in a while), and I always feel bad when a new teacher suddenly finds themselves responsible for either Ollie's nerdiness, or Isaac's brutal savagery.
I have genuinely contemplated leaving notes in the boys' bags at the start of each academic year, along the lines of 'Look, we've tried to be good parents, but somewhere along the line we clearly screwed up, and this is what we're left with – sorry' but my wife won't let me. Besides, despite his demonic tendencies at home, Isaac appears to be the model pupil at school, so they never believe us when we say we have previously considered performing an exorcism.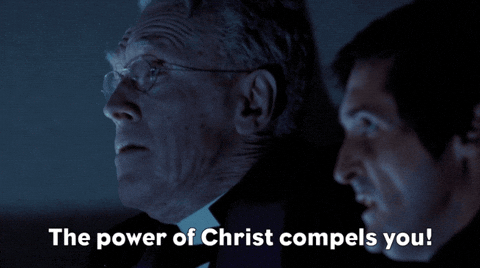 Anyway, as my wife was responsible for the first school run on Tuesday, I gleefully trotted off to work nice and early, and made a mental note to check my phone shortly after 9am, just to make sure the rest of the family had survived the ordeal. Sure enough, when I checked at 9:05am, my wife had messaged to say both boys were safely within their respective classrooms – although it was Ollie who had surprisingly created the bigger issue, by insisting on taking in a large stack of 'contracts' he had drawn up for the football team he has created for his year group.
As I mentioned in last week's blog, it is perfectly clear to all but Ollie that no one gives a shit about his stupid football team, but rather obliviously he has still recruited most of his year to take part – even allocating some of the non-footballers among his peers  either coaching or physio roles, and rather chauvinistically setting up a 'ladies' team for the girls (even though I could name quite a few who are better footballers than him).
Oh, and if this wasn't nerdy enough, he also took his Rubik's cube into school, too. Honestly, when I was at school, I was studious, skinny, wore big glasses, and seemed to have based my hair style on that of my mother, and even I would have picked on Ollie.
Still, he'll realise in later life that geeks have better job prospects and attract nicer partners, so I'm sure it'll work out for him in the long run.
Even better than the first drop-off going well, Isaac apparently came skipping out of class at the end of the day, saying he had enjoyed a 'super, super time!' (which was uncharacteristically camp for Isaac), and describing his new teacher, who we shall call 'Miss X', as a mixture between Miss Lovely from Horrid Henry, and Miss Honey from Matilda. Even if you are not familiar with either character, you can gauge their personality from the names they have been given. In short, Isaac seemed besotted with his new teacher.
(NB: Just to be clear, I am only referring to his new teacher as 'Miss X', because it would be inappropriate to use her real name. Her surname does not begin with X, and to my knowledge she is neither a Bond-villain, nor a dominatrix).
Anyway, much as I was relieved that the boys had enjoyed a good first day, I was still acutely aware that it was my turn to do the school run the following morning, and any success from the day before could easily be undone after a few minutes of Daddy being in charge.
As a result, I made a point of getting the boys ready for school extra early (pretending we had to leave the house in 'FIVE MINUTES!', when actually we had a comfortable fifteen before needing to depart), and we found ourselves in the 'junior' playground in good time – even accounting for the fact Isaac insisted on riding his new bike all the way, and the fact that Ollie was trying to prove he is grown-up enough to walk to school by himself, while simultaneously trying to cross the road in front of a car.
So far, so good.
Then, things took a bit of an awkward turn.
Having safely dropped Ollie off in the junior playground (and, when I say 'dropped off', I mean 'shouted at to explain that I was leaving, and he should under no circumstances see that as a green light to start behaving like a twat'), Isaac and I headed around the school building to the infant playground, and stood outside his new classroom.
It was at this point that I started to ask Isaac about his new teacher, as she is not someone my wife and I have had previous dealings with (she has never taught Ollie), and with a name like 'Miss X', I was intrigued to meet her (no, wait, that's not her real name).
More importantly, I needed to speak to her about the reading book Isaac had been given to start the year, as he was finding it quite tough. Ok, he's not an enthusiastic reader at the best of times, but you find me one five-year-old who can happily flick their way through Dostoevsky's Crime and Punishment (joke – it was actually The Canterbury Tales).
As we stood outside his classroom, next to a couple of mums who were chatting away to our right, I asked Isaac whether he wanted me to speak to Miss X about his book, or whether he would rather do it. Being naturally quite timid at school (in direct contrast to the Tasmanian Devil of hatred and violence he is at home), he asked if I would speak to her.
It was at this point I noticed the time was already 8:55am, which is when the children are usually taken into class, and since there was no sign of Miss X, I looked at Isaac and quipped, "well, if your teacher ever turns up, I'll happily speak to her." I may have also tutted while looking at my watch.
To my horror, one of the two 'mums' to our right then approached me and introduced herself. "Hello, I'm Miss X, can I help at all?"
Damn it.
Yes, I had been so preoccupied with ensuring our two boys made a good impression at the start of their new academic year, I had completely ignored the fact it was far more likely to be me who made a mess of things.
Fortunately, I think Miss X only overheard part of what I was saying about Isaac's book, because if she did catch my harsh comment about her tardiness so early into the school year (which was particularly uncalled for, bearing in mind she was already outside her classroom well before I had arrived), then she did not let on. And, if she chose to ignore my rudeness and not react, then she is even lovelier than Isaac described.
After we had resolved the issue with the book, and she had moved towards the classroom door to start ushering children in, I quickly asked Isaac why he hadn't warned me that was his teacher stood next to us.
"I thought you knew."
"How would I know? I've never met her before!"
"Oh, yeah. Oops."
I swear he did it deliberately….
Thanks for reading x